About Bryan.
Accounting Firm Serving San Diego, California Since 1994.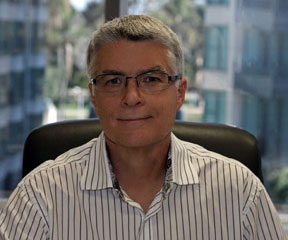 Bryan Esry graduated from San Diego State University in 1994 with a Master of Science in Taxation. He is a Certified Public Accountant (CPA) and a member of the American Institute of Certified Public Accountants and the California Society of Certified Public Accountants.
After working for several large local CPA firms in San Diego, he founded his own practice in November 2002. Bryan has been married to his wife Linda for over thirty years. They enjoy camping, kayaking, and spending time with their dogs.
Specializing in Accounting, Tax Planning, Compliance, and Consulting
Bryan has been providing accounting services in San Diego California for over 25 years. He specializes in tax planning, consulting, and compliance for individuals and small to medium sized businesses.
He has extensive experience in developing tax minimization strategies, business entity selection, audit representation before federal and state taxing authorities, and business transaction planning.
Call Bryan or contact us now to for a free and confidential 15 minute consultation.
During our first call, we will:
Talk briefly about your challenges and opportunities.
Cover the financial areas in which you wish to improve or change.
Get to know each other, and see if we're a good fit to work together.
Bryan's direct line: (619) 930-5820
Our Approach to Tax and Accounting
Working with Bryan
Bryan loves what he does. Just speaking to him over the phone, you'll immediately get a sense of his commitment and passion to help motivated business owners like you achieve your business goals.
Call Bryan or contact us today for a free and confidential 15 minute consultation: (619) 930-5820